2022 Enduro World Series Val di Fassa Trentino: just over a month to the start of this summer's bike season in the Dolomites of Val di Fassa
Val di Fassa Bike District – the valley's new layout of all things bike – comes on the scene
On 25 and 26 June, for the third year in a row, Trentino's Val di Fassa will play host to a round of the highest-level mountain-bike enduro series in the world: the Enduro World Series.
This year's EWS calendar is busy with eight races spanning from the United Kingdom to Slovenia, from Canada and the United States to France and, of course Italy. The Val di Fassa event will be the third round of a season that is shaping up to be intense – and open to the public, finally.
This means that it will be possible to enjoy the buzz of paddock area and event village once again, sharing all the excitement with the pros and taking this opportunity to discover the region to the full – there will be plenty of outdoor activities organized by the Sport Check Point's crew and by the local Fassa Bike Guides.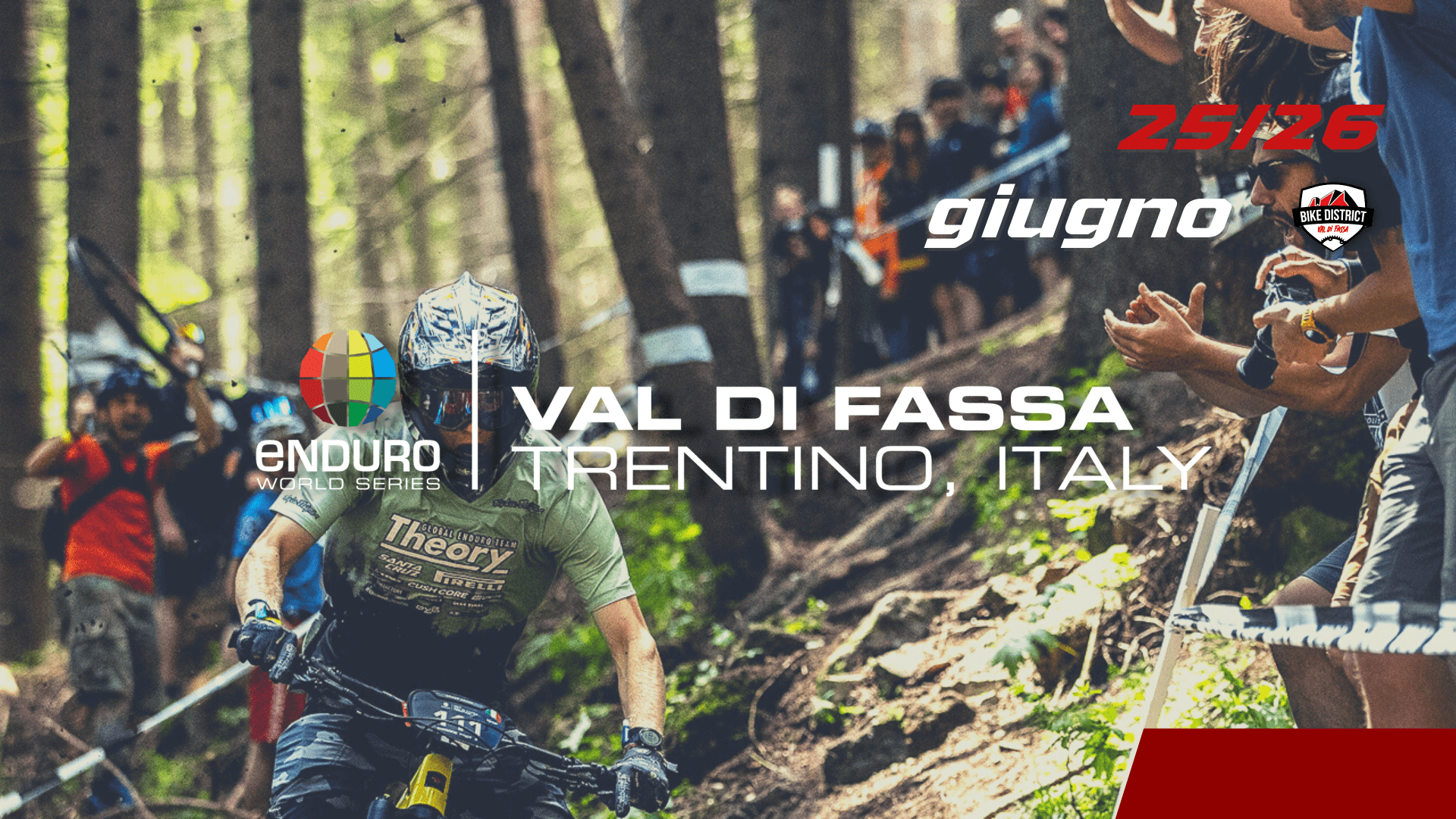 The 2022 event is basically divided into two competitions: EWS100 for amateur racers and EWS dedicated, instead, to the pros. Exactly like in the previous editions, both races will take place over the same race course, but while the EWS100 riders will enjoy a slightly more relaxed format in particular for the schedule of the transfer stages, the pros will need to prove themselves in a tighter and more demanding race formula.
The provisional race schedule is already out: in the morning of Thursday 23 June the Shakedown show event, open to a narrow selection of pros, followed on Friday 24 June (8.30 to 17.00) by Open Practice for both EWS100 and EWS participants. On Saturday 25 June, racing will kick off with the EWS100 competition, followed by the first of the EWS Special Stages, the notorious Pro Stage. Sunday 26 June will be time to enjoy the remaining EWS Special Stages, rounded off by the award ceremony in Piazza Guglielmo Marconi in Canazei.
Yet, mountain-biking in Val di Fassa doesn't just mean competition and show time with world-class champions: this is where to have fun exploring around in the saddle of your bike, thanks to the Val di Fassa Bike District's routes, with trails that keep growing in number year after year – there are now 18 of them (13 in the bike park plus 5 more natural), making best use of the 8 FassaLift lifts.
At the moment the 12 June is the official opening date of the Bike District – the local crew of trail builders are hard at work preparing the trails for the coming season.
Val di Fassa Bike District is the name of the valley's freshly branded bike-specific offer which over the years will fill up with a whole range of products and services dedicated to mountain-bike riders and cycling enthusiasts: stay tuned on the fassabikedistrict channels! As for now, don't miss out on all the world-class enduro action at the EWS Val di Fassa Trentino!